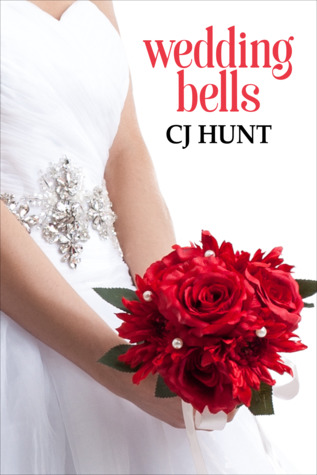 Get it on
Kindle Amazon
,
Novella
ebook, 96 pages
Published on:
September 17th, 2018
Publisher:
Thigh High Ink
Add to Goodreads
Goodreads Summary:

When Jenna Murphy escaped to Isaac MacAllister's Big River Lodge last winter, she was the Christmas gift he didn't know he needed. Now, she's moved to Rivers End for good, and he and his six-year-old daughter, Sara, couldn't be happier. Isaac knows what he wants. But he can't seem to find the perfect moment to pop the question. Jenna has been in Rivers End for several months, and business is thriving. But she's been too wrapped up in Isaac to even unpack her apartment. When his ex rolls into town after five years, she brings a sports carload of unfinished business with her. Sidelined by the drama, Jenna knows she should strike out on her own. But how can she, when all she wants is to be a part of Isaac and Sara's life?
All Jenny and Isaac want are to live with each other professing their undying fidelity to love one another which doesn't include Isaac's meddling ex-wife Lauren. Isaac was married to Lauren and had a child who he now looks after. Lauren, his wife at the time, ran off with his best friend 5 years ago, leaving her daughter Sara behind as well.
It was an unforgivable mistake, but when she comes back insinuating herself into his and her daughter's life, Jenny is forced to back off. So she decides to enlist the help of her brother Eli and his girlfriend Ginger, Shannon and Lucas, to help unpack her things and settle into her apartment. Waiting for Isaac to ask her to move in might never happen.
Isaac had every intention to ask Jenny to move in with him and Sara, in fact, he never wanted to see her apart but when she was forced to back off because of Lauren, she found perspective. It would mean more to Jenny to be married instead. She needed a strong and more definite agreement on Isaac's part. She already loved him and Sara to pieces and needed to be sure it is what Isaac wanted, wrapped up in a pretty bow with a ring on her finger. They got married on Christmas Eve.
(view spoiler)
[There is a hint she might be pregnant as well (hide spoiler)]
FYI, I don't think Christmas is a good time to be married. IMO it doesn't make it any more special if that's what the allure is about.
Quote from CJ Hunt
"This song makes me feel the way I feel about Jenna and Isaac together in Wedding Bells 🙂 I put it on repeat when I was trying to picture the wedding at the end, and how they'd be feeling. So many stories in this video too...
About CJ Hunt
CJ Hunt a passionate reader and writer of romance. Her body is living happily-ever-after with her lovely game designer of a husband in Vancouver, BC, while her mind spends most of its time with her invisible friends in the fictional Vancouver Island town of Rivers End.
She can often be found sipping some sort of handcrafted cocktail while contemplating how to complicate everyone's lives just enough that when they get their happy endings, you really feel like they've earned it.