Top Ten Tuesday was created by

The Broke and the Bookish

in June of 2010 and was moved to

That Artsy Reader Girl

in January of 2018. It was born of a love of lists, a love of books, and a desire to bring bookish friends together

.
Books I Really Liked but Can't Remember Anything/Much About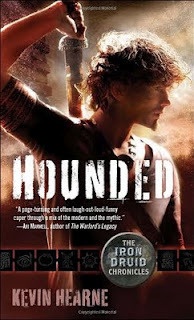 I really liked The Iron Druid Chronicles by Kevin Hearne and it hasn't been that long since I binge-read the series. 2013? For those who aren't aware, you can find out more about them on
his website
. Atticus and his talking dog Oberon are a cute pair. There are at least 9 novels written so far and I can't remember much about each of 'em by just looking at the title
😭😿👅
I need to re-read them maybe? What I know is
⇢there was a coven of witches in
Hexed
,
⇢a vampire in
Hounded,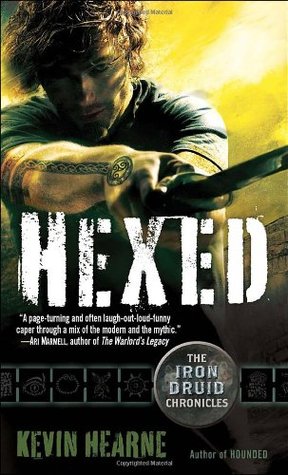 ⇢what comes next is
Hammered
⇤(I think Atticus was in another universe or in hell? I can't remember)
⇢
Hunted
was about Atticus being chased by the goddess of the hunt Diana and Artemis I think.
⇢I
DNF'd
Staked
I lost interest.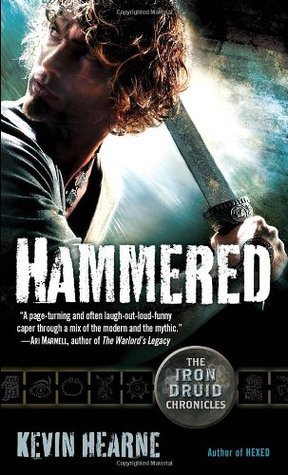 Hunted

by Karen Robards. I can't tell you what this is about. I have no idea but it was good apparently
Born Blue

by Han Nolan. I vaguely remember this one but liked it.
Atlas Shrugged

by Ayn Rand. I started reading this book a long time ago and never finished but I don't remember much of anything. I still plan on reading it someday, just not yet :)



The Morganville Vampires, Volume 2

by Rachel Caine



Hot Mama

(Bigtime #2) by Jennifer Estep